Mfangano Community Health Field Station
The Mfangano Community Health Field Station is a community-rooted enterprise launched in collaboration between the University of Minnesota, Maseno University, and Organic Health Response. The field station is hosted at the Ekialo Kiona Center on Mfangano Island in Kenya.
Together, we seek to advance community-based research, bilateral training opportunities for health practitioners from Kenya and USA, and foster long-term resilience among the communities of Lake Victoria. Through our adaptive "Community Health Ecosystem" model, we are growing transcultural friendships to better understand deep problems and cultivate creative, enduring solutions.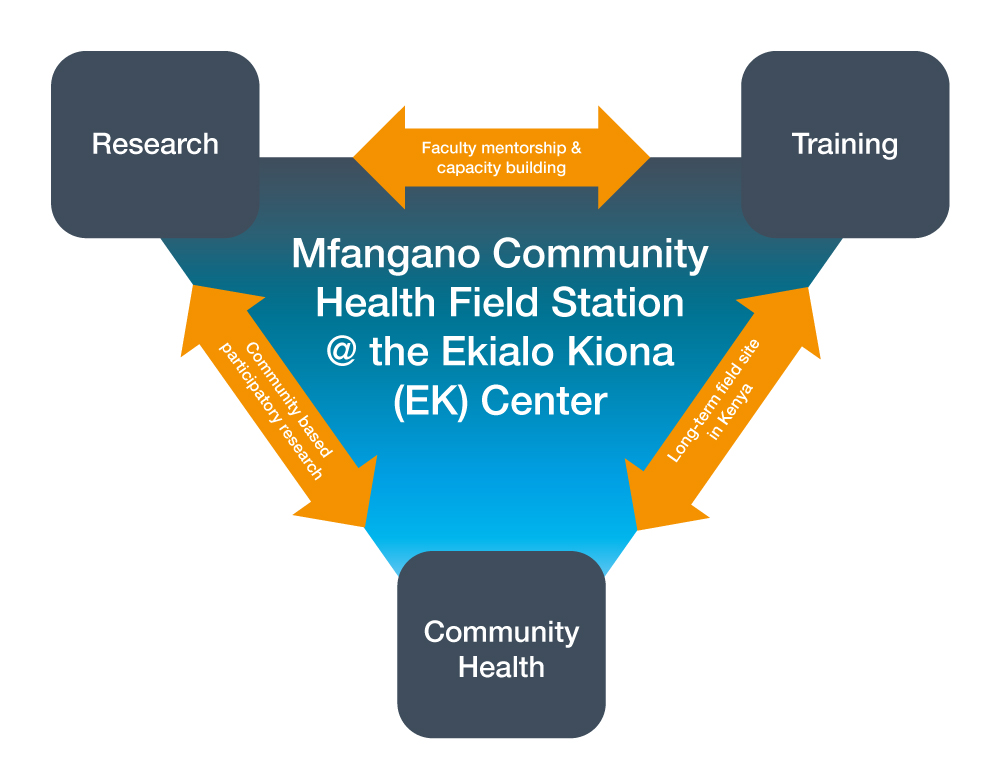 Today, this enterprise is collaborating on the MOMENTUM Study: A 12-month community-based cohort study to evaluate delays in access to maternal and newborn emergency care in Western Kenya.