Kanyakla Program
A Microclinic International (MCI)-OHR Collaboration for HIV-affected social networks in rural East Africa
The Kanyakla Program is the world's first microclinic program for HIV/AIDS. Our approach is to empower rural HIV-affected social networks with training and resources, while improving linkages to care, facilitating confidential HIV status disclosure, and building an enduring social infrastructure to address the social, economic, and environmental factors driving HIV/AIDS.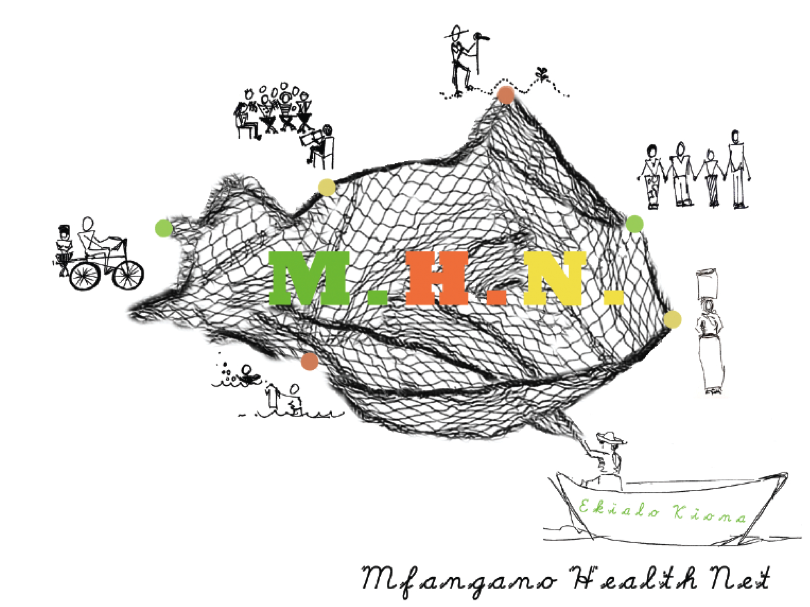 Background
Our research on Mfangano has shown that individuals rely heavily on social networks (eg: extended families, large friendship circles, church groups, farming cooperatives, women's and youth groups, etc.) for health maintenance, nutritional support, and economic assistance. Yet, without efforts to formally involve these same social networks in the life-long HIV treatment process, HIV-infected individuals in many communities remain stigmatized and isolated and are forced to endure anti-retroviral regimens in secret and navigate challenging healthcare decisions on their own. At the same time, when individuals fail to access or maintain appropriate anti-retroviral treatment, HIV weakens not only their immune systems, but simultaneously the resilience of their social networks.
In response to these challenges, OHR in partnership with Microclinics International (MCI) and Family AIDS Care and Education Services (FACES) developed the Mfangano Health Net (MHN), an innovative, community-driven approach to HIV management and prevention on Mfangano Island. Our model is simple: we leverage existing social networks to improve the adoption of healthy behaviors such as adherence to antiretroviral medication and couple improved communication with status disclosure for stigma reduction. In the process, we build capacity at the micro-level throughout the community to improve macro-level economic and social well-being. By redefining the unit of intervention as the HIV-affected social network, rather than the infected individual, the represents a paradigm shift from the individual treatment and prevention approaches that are often found in low-resource settings of sub-Saharan Africa.
The initial cohort of 47 microclinic social network groups are known in the local Luo language as "kanyaklas", meaning "team"). Over 500 participants have now graduated from the initial pilot phase in Mfangano East. This pilot consisted of a 6-month curriculum focused on topics such as HIV biology, antiretroviral medications, medication adherence, and social support. In 2015, OHR began the first phase of our island-wide expansion, which included new 68 microclinic groups. By 2018 a total of 150 microclinic groups will complete this program, reaching villages across the entire island.
Perhaps more important than the content delivered in this curriculum, the program culminated in a group VCT session where each group was tested together. Group testing allowed group members a unique opportunity to both disclose their status to trusted friends and family and also learn the status of those they support. Despite the high level of stigma present on Mfangano, 84% (and counting) of program participants have gone through group testing thus far, for many, representing the first time they had disclosed their status to anyone outside the clinic. Of the total program participants, 37% are HIV positive, representing nearly 70% of those on care and treatment at the Sena Health Center in Mfangano East.
The Kanyakla Program has also introduced a water/sanitation curriculum and nutrition curriculum. Moving forward, kanyakla groups remain strong, organized social networks that not only provide support for members, but many opportunities for community health and development programs.