EK Aquaponics- "Fish For Tomorrow"
(check out our blog… aquaponicalchemy.blogspot.com)
MISSION:
To provide a local source of organic vegetables and protein year round in a system that does not negatively impact local ecosystems.
BACKGROUND:
This program started with the task of creating a sustainable source of protein to allow fishermen to stay near their home and family, therefore preventing the transfer of HIV/AIDS among island communities. It has since evolved to become part of the organic farming initiative at the Ekialo Kiona Center.
PROGRAM DESCRIPTION:
The aquaponic system was designed and built by a team of local craftsmen on Mfangano and an interdisciplinary team of landscape architecture and architecture students from the United States.  The 3,500 gallon system is the first of its kind in this part of the world. It is designed in a completely self-sufficient way utilizing solar power and gravity fed systems. The system will produce Nile Tilapia (Native to Lake Victoria), greens, and fruit year round. The system was built using recycled building materials, a disused fishing boat and local materials.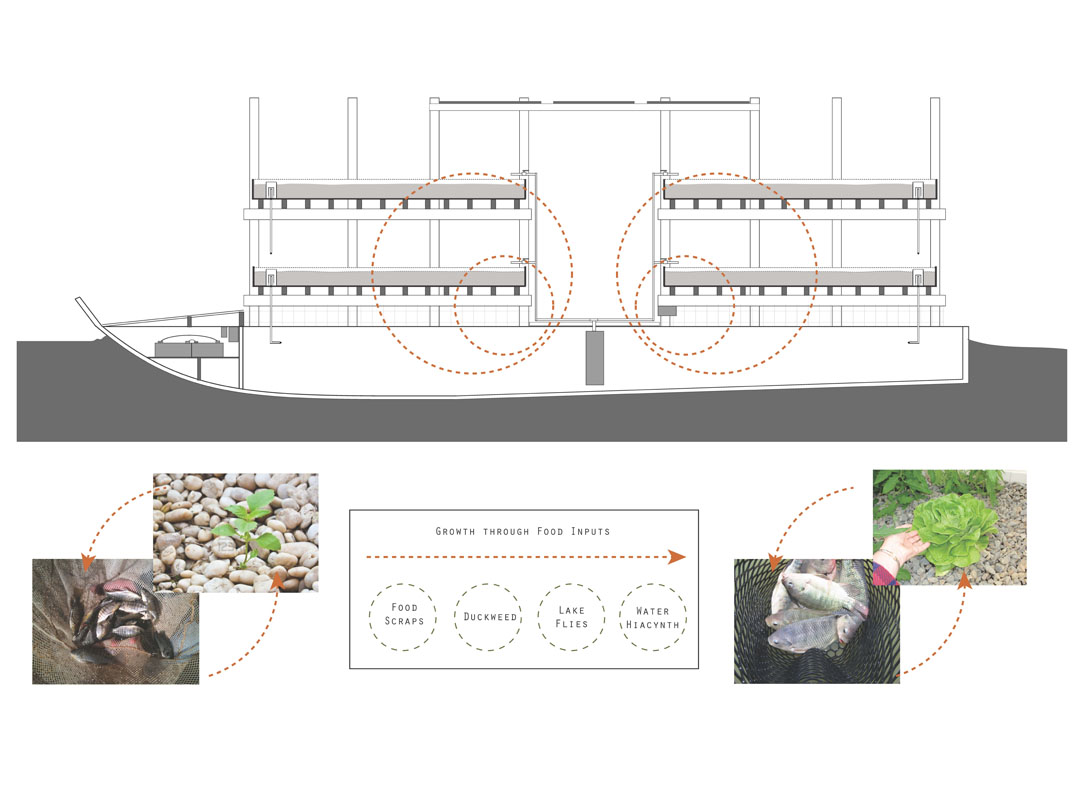 PROGRAM ACTIVITIES:
Maintaining the aquaponics system
Monitoring fish and plant growth
Creating innovative prototypes for smaller household systems
Creating a knowledge base community around organic farming techniques
Creating awareness surrounding fishing practices, farming methods, and nutrition
PARTNERS:
University of California, Berkeley
University of Oregon, Eugene
Contacts:
Richard Magerenge, EK ED: mfanganoeco[@]gmail.com
Matthew Tierney, Aquaponics Coordinator: mtier0067[@]gmail.com