In celebration of our Decade Anniversary in 2019, the Mfangano Tomorrow Campaign will help secure sustainable infrastructure to support our work on Mfangano Island, Lake Victoria, Kenya for generations to come.
Campaign Goal: $100,000
Sustaining the Next Generation: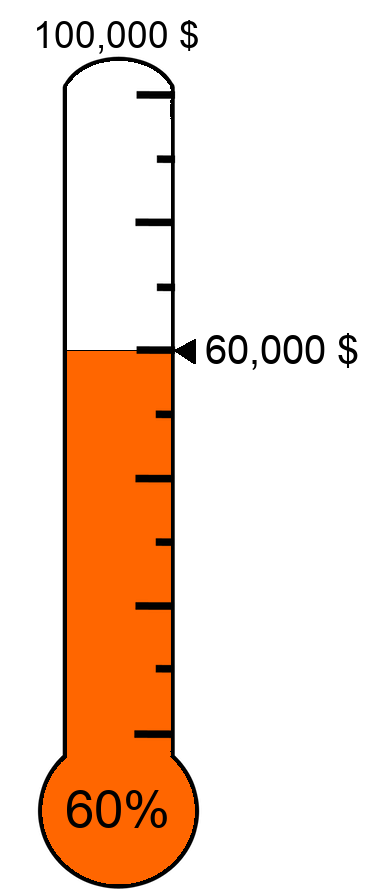 Our first decade has brought a new optimism for Mfangano residents. The goal is to harness this momentum to build a new model for local sustainability across Lake Victoria.
However, OHR's outdated solar & IT systems are almost a decade old: a major upgrade and expansion of our facilities is needed to support valued community programs and services.
Currently, the EK Center is fully reliant on funding from institutional an individual donors across the globe. This campaign will secure upgrades to vital infrastructure at EK and help support our local leaders to develop new partnerships and generate local income within Kenya and East Africa.
In order to do this, we aim to raise capital to retrofit our outdated energy & IT systems, expand our facilities, and implement a business and income-generating strategy to allow EK to self-sustain its core operations.
Our Decade of Impact:
Located in the majestic waters of Lake Victoria, Mfangano Island is home to 30,000 people who represent one of the most HIV-impacted populations on the plant (~30%).
On World AIDS Day, December 1, 2009, we opened our doors to the Ekialo Kiona "EK" Center, a 100% solar-powered community resource center on Mfangano. Through technologies like broadband Internet and radio, the EK Center is a connector to the world for Mfangano residents, providing access to information that improves theirs lives daily.
For the past decade, the EK Center has served as a model for other rural communities in sub-Saharan Africa that dream of integrating sustainable IT and energy technologies to support community-led initiatives.
Today we provide the only free and unlimited access to broadband Internet an IT trainings to 5,000+ EK Members; membership is based on HIV/AIDS voluntary counseling and testing (VCT), which actively combats the social stigma of the disease.
We have connected 150+ social support groups through our ground-breaking Microclinic Kanyakla Program for HIV/AIDS, delivered maternal and newborn health education to 350+ families across the island, transported 400+ patients experiencing life-threatening emergencies through our Health Navigation Program, and planted 2,500+ indigenous trees to reforest Mfangano.
EK FM Radio is East Africa's first solar-powered radio station, and one of the only stations in the region to broadcast in Suba, one of UNESCO's critically endangered languages. Operated by local youth, over 200,000 listeners throughout Lake Victoria enjoy quality public health, environmental and cultural programming.
Purchase a RAFFLE TICKET to Win 5-Nights at The Porches Luxury Condo in Steamboat Springs, CO!
Make your DONATION count double! Help us secure $20,000 in matching funds!
Featured Stories
"I mobilized local resources and networks to help me re-build the power components that were destroyed in the storm and found local donors to support purchase of a new radio transmitter and equipment for our mast. Succeeding in this endeavor changed my perception about how to sustain local initiatives. Today I approach problems from a local problem-solving perspective and conceive local solutions to local problems first, rather than relying on outside funding."
– Richard Magerenge
Director, Ekialo Kiona Center