Local Solution to a Local Program: The Next EK Emergency Boat
Home to deadly snakes, frequent trauma, and severe illness, emergency health services are virtually non-existent for the 25,000 people that live on Mfangano Island, Kenya. Since 2011, the Organic Health Response has established the region's first Emergency Boat and helped coordinate urgent care for remote island communities. Through Wilderness EMS training, a 24-hour on-call boat crew, and streamlined referral systems, the EK Emergency Boat is helping Kenyans to get the care they need, when they need it. Early success brings responsibility and opportunity… with your help in 2014, we'll enhance our services by building a locally-designed 29ft ambulance boat, and activate a network of community health workers to be emergency health navigators and patient advocates!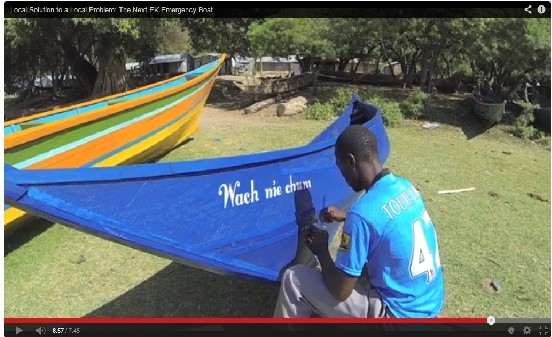 Mfangano Health Net
The world's first microclinic program for people living with HIV/AIDS. In partnership with Microclinic International. A big thanks to Cailley Frank-Lehrer for creating this video!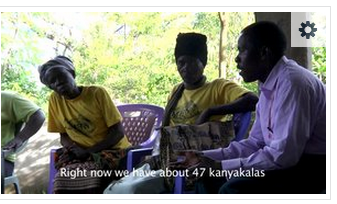 Documentary Film Training on Mfangano
This spring four students at EK Center completed a 6-week filmmaking training with visiting instructor, Cailley Frank-Lehrer. Students met twice a week to learn hands-on video shooting and editing. The technical training included using video cameras, microphones and editing in iMovie. Lessons also explored the creative side of filmmaking with exercises in stop-motion animation, drawing storyboards and writing skits. Students learned storytelling and interviewing techniques, film vocabulary, and watched clips from films of different genres.
At the conclusion of the training each of the four students produced their own short documentary video. Their project was to choose an aspect of Mfangano to explore, shoot interviews, and edit. Their videos were screened and discussed during the final class, at which time the students also received certificates of completion.
Patrick Ogolla Ojwang'
patrick final doc from Cailley Frank-Lehrer on Vimeo.
Ouma Odira Absalom
absalom final doc from Cailley Frank-Lehrer on Vimeo.
Victor Anuro
victor final doc from Cailley Frank-Lehrer on Vimeo.
Wankio Phenice
phenice final doc from Cailley Frank-Lehrer on Vimeo.