Health Navigation & Emergency Response
The health needs of Lake Victoria are expansive and intense. Few facilities exist for health care on Mfangano Island, and families are frequently faced with critical decisions about when and how ill patients can access healthcare on the mainland, several hours away. Delays in making and enacting these decisions have disastrous consequences, especially for expectant mothers and critically ill patients. Less than 50% of mothers receive adequate antenatal care and fewer deliver with skilled attendants.
Isolated by a 2-hr boat ride from mainland referral facilities, emergencies leave families unprepared to navigate a fragmented health system in a remote region, too often leading to deadly delays.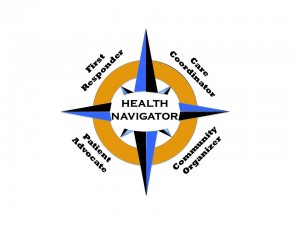 In 2011, OHR launched the region's first emergency boat to address the lack of emergency transportation on Mfangano Island. In 2014, a cadre of 20 community health workers were trained to serve as "Health Navigators," helping patients to navigate emergencies by providing first aid, urgent transport, care coordination and patient advocacy.

In 2018, Ekialo Kiona received a $100,000 CAD Stars in Global Health Award to expand our Health Navigation model, funded by Grand Challenges Canada.
This 18-month project will strengthen the emergency referral system for mothers and newborns on the remote island of Mfangano by establishing a durable pathway for healthy pregnancies, safe deliveries, and effective referrals. Beginning in April, this project will support community education for mothers, male partners and traditional birth attendants and will help us train 30 Community Health Volunteers (CHVs) to serve as "Health Navigators" during critical emergencies. Over the course of this project, we seek to improve
maternal and newborn health, demonstrated by:
Increase in number of pregnancies with at least 4 ANC visits from 27% at baseline to 70%
Increase in skilled birth attendance from 36% at baseline to 70%
Improved access to emergency obstetric care, indicated by an average time of 120 minutes to reach care from the time symptoms present
70% births having a follow-up visit within 3 days
Qualitative decrease in patient's financial concerns caused by obstetric emergencies
We are thankful for all of you who supported the pilot phase of this project, such as our Rotarian partners in Colorado and the Roaring Fork Valley community, and look forward to the next 18-months of community implementation!