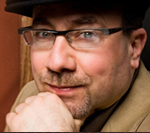 Craig Newmark, Founder of Craigslist
Craig is a long-time advisor and supporter of OHR. Craig and Chas met in 2009 at Revery Cafe in Cole Valley. Through personal contributions, grants and connections with area partners, Craig is helping OHR expand broadband internet access for the remote island populations of Lake Victoria. Craig founded craigslist.com in 1995: now one the top 10 most visited English language web platforms on the planet!
Lauren Friedman
Lauren Friedman is a Co-Founder of OHR. Lauren, Adam, Chas, Joel and Richard established OHR and the Ekialo Kiona Center through numerous beach meetings throughout Mfangano villages, years of fundraising and partnership development, and manual labor at the EK construction site. Since OHR's inception, Lauren has been extensively involved in helping OHR initiate the Cyber-VCT pilot, EK Radio Station, and EK Mountain Bike Shop. Today, Lauren is a Masters student of International Relations, and works full time at the United Nations fighting wildlife and forest crimes in East Africa.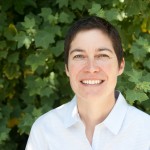 Susan Nesbitt, Consultant
Susan has been working with OHR leadership since 2009, supporting IT solutions on Mfangano, and connecting OHR with development resources locally and nationally. Susan is currently an independent consultant where she is combining her unique experience in technology and service for high impact, social good engagements. She is working with clients such as Hypothes.is, CakeHealth, Institute of International Education/State Department, Water For People and Craig Newmark.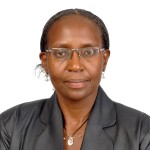 Dr. Elizabeth Bukusi, Principle Investigator
Dr Elizabeth A. Bukusi is the Principle Investigator in Kenya for 3 OHR Studies on Mfangano Island. She is the Chief Research Officer and the Deputy Director Research and Training in KEMRI. Her primary areas of interest in research focus on sexually transmitted infections, reproductive health and HIV prevention, care and treatment. In 1995, she established the Research Care and Training Program (RCTP) at the Kenya Medical Research Institute (KEMRI) in collaboration with Dr. Craig Cohen (UCSF). In addition to conducting research, the goal of the program is to enhance local capacity to conduct socio-behavioral and biomedical research and provide HIV care through training and infrastructure development. She chairs the Scientific Steering Committee (SSC) at KEMRI and oversees scientific regulation at KEMRI.
Craig Cohen, MD MPH, UCSF Principal Investigator
Dr. Cohen is a key research mentor for OHR and the Principal Investigator for numerous Ekialo Kiona Research Department studies. Dr. Cohen a Professor in the UCSF Department of OB/GYN, an Attending Physician at San Francisco General Hospital and co-Director of the University of California Global Health Institute (UCGHI). In 1994, Dr. Cohen and Dr. Elizabeth Bukusi (KEMRI) established the Research Care and Treatment Program (RCTP). Dr. Cohen is the Founding Director of the Family AIDS Care and Education Services (FACES: www.faces-kenya.org) since its creation in 2004.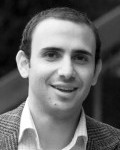 Daniel Zoughbie, PhD, Founder and CEO, MCI
Dr. Zoughbie is the CEO and founder of Microclinic International (MCI), OHR's partner in implementing the world's first microclinic program for HIV-affected social networks. Under Dr. Zoughbie's leadership, MCI has established over 1,500 microclinics around the world, gaining recognition from the American Heart Association, the World Diabetes Foundation, the International Diabetes Federation, the US Centers for Disease Control and Prevention, the World Health Organization, the Clinton Global Initiative-U, and numerous other institutions. Dr. Zoughbie is a Ted Fellow, Marshall Scholar, and Rainer Arnhold Fellow.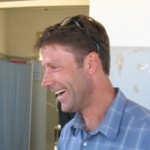 Eric Blantz, IT for Health Consultant
Eric began collaborating with OHR after helping Chas and Marco Salmen purchase our first Inveneo workstation in 2008. As the former Director of Inveneo.org's Broadband for Good (BB4G) program, Eric has worked extensively with OHR to implement our solar-computer lab, record-breaking 90-km WIFI link and envision Lake Victorias first Wireless Internet Service Provider (WISP) network. Eric has fifteen years experience in IT and business research, strategic consulting and project design and management. Prior to joining Inveneo, he held positions as a Senior Consultant in IT services research with G2 Research; Business Process Outsourcing (BPO) Program Director at Gartner Group; and Sr. Business and IT Strategy Consultant with US Web.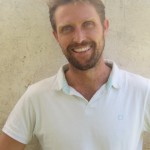 Sam Duby, PhD, Co-Founder of Access:Energy
Dr. Sam Duby and his team at Access:Energy are working closely with OHR to design and implement hybrid wind-solar power systems for Mfangano communities. He is an award-winning innovator in sustainable energy technologies and consults widely in the clean tech and appropriate technology sectors. Previous to his work in Kenya, he was employed by a clean-tech development company in the UK as their Senior Analyst. This provided very valuable experience of the private sector and the challenges of commercial technology development. Over the five years leading up to this he combined lecturing in robotics at Brunel University, with pioneering Government-funded research on low-cost environmentally friendly thermoelectric generators. This EPSRC funded work was rated as 'Outstanding tending towards Internationally Leading'. He has provided consultancy services in the UK, Brazil, Madagascar, and India, and launched Blue Ventures carbon off-setting and energy innovations company.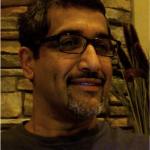 Shailey Prasad, Professor of Family Medicine and Public Health, UMN
Shailendra (Shailey) Prasad MD MPH is an associate professor in the Dept. of Family Medicine and Community Health and a researcher at the Rural Health Research Center in the Division of Health Policy and Management, School of Public Health at the University of Minnesota. He works with OHR to support the MOKA partnership and development of clinical services on Lake Victoria. Shailey has practiced in underserved areas as a clinician for more than 20 years, in rural/tribal areas of southern India and in rural Mississippi before coming into Academic Medicine. He has worked with NGOs in various places since 1985 and serves as an advisor to the Grassroots Research And Advocacy Movement (GRAAM) in India. He is a big proponent of merging Public Health and Primary Care for effective health services delivery into communities. He works at the North Memorial Family Medicine Residency Program in Minnesota.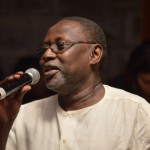 Charles "CT" Muga, Lead Social Scientist, KEMRI, RCTP
Charles T Muga is a Senior Social Scientist with the Kenya Medical Research Institutes' Center for Microbiology Research and the lead Social Scientist for the Research Care and Treatment Program at the Center. CT has been an advisor to OHR for many years and is in addition, a member of the advisory board of the Africa Mental Health Foundation, Research Care and Training program, ( RCTP) and the Principal social scientist for the Kenya Pediatric Association and the Kenya Pediatric Research Consortium among others. He oversees all the planning, training and implementations of community engagement activities in a KEMRI,UCSF, UW collaboration in three HIV/AIDS research projects in two districts as well as in one PEPFAR funded HIV/AIDS care and treatment program in 130 government health facilities in six districts in Nyanza, Kenya. He enjoys driving in rainy conditions, discussing politics, psychosocial affairs and watching rugby.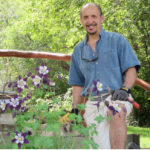 Paul Salmen, MD
Paul A. Salmen, M.D. is a Family Physician in Glenwood Springs, Colorado. He is the Medical Director of a 15 physician primary care practice in Western Colorado and an Associate Professor of Family Medicine at University of Colorado School of Medicine. Dr. Salmen has been an enthusiastic supporter of OHR since the very inception of the project. Dr. Salmen has visited Mfangano Island twice, where he learned first hand of the challenges and the wonderful resources that the people of Mfangano possess. In February 2012, he conducted an assessment of medical clinics in Suba District, Kenya. He has been working to support the OHR Emergency program with supplies, training support and donations from the Western Colorado Physicians. He serves as a Phone/Skype/e-mail medical consultant to the brave medical students who visit and work on Mfangano Island. You can reach him at psalmen[at]glenwoodmedical.com.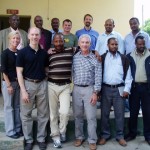 Peter Carr, MPH
Peter Carr is a retired epidemiologist. He most recently worked at the Minnesota Department of Health where he served as Minnesota's AIDS Director. He currently serves on the Pierce County Wisconsin Board of Health and is a technical assistance provider for the National Alliance of State and Territorial AIDS Director's Global Program. His past experience includes consulting on HIV technical assistance projects in Botswana, Russia, and Ethiopia and with the World Health Organization.