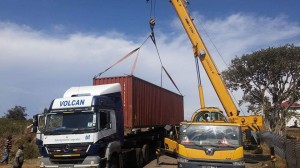 This month, the Ekialo Kiona Center received its fourth shipment of 375 mountain bicycles from our partner Bicycles for Humanity-Colorado. After 3 months of transit and 6 months clearing the onerous port of Mombasa, the bikes finally arrived on Mfangano shores! For the past 4 years bicycles have been used to incentive residents to learn their HIV status. Check out this cool video by B4H about how they are used for social impact.  In 2017, the Ekialo Kiona Center will use the fourth shipment not only to improve knowledge of HIV but to generate sustainable, in-country revenue for the organization. EK Staff will use the shipping container and turn it into a retro satellite bike shop on Kenya's mainland.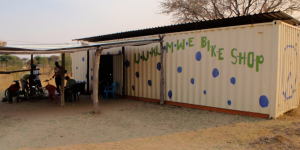 Though HIV testing will not be required to purchase these bicycles (as it is at the Ekialo Kiona Center), this shipment will be sold at full retail price. Revenue generated will put our Kenyan staff in charge of owning and generating in-country revenue to support services at the Ekialo Kiona Center. Moving forward, bike shipments will be split between making social impact on Mfangano through HIV testing, and generating income through our satellite shop for our center.
Next time you travel through Mbita, Kenya, stop at our new bike shop!