This year, OHR will kick off a year-end campaign focused around charitable giving and OHR's origins in the fight against HIV. Tuesday, December 1st marks not only our annual celebration of World AIDS Day, but it happens to also fall on the global giving day called Giving Tuesday. #GivingTuesday is a social media phenomenom focused on bringing giving back to the holiday season. This year, thousands of nonprofits will join the #GivingTuesday movement, and ring in support before the year-end.
OHR's World AIDS Day-Giving Tuesday Campaign will be packed with multiple ways for supports to engage and participate. Our goal is to increase OHR's online presence and get more folks to participate, specifically within the 24 hour period of #GivingTuesday on December 1st. We will also drum up support for those working hard in our communities of Mfangano – our fabulous Community Health Workers (CHWs)! Look out for personal stories, pictures.. and even send in a message of support to be read aloud during our World AIDS Day celebration on the island.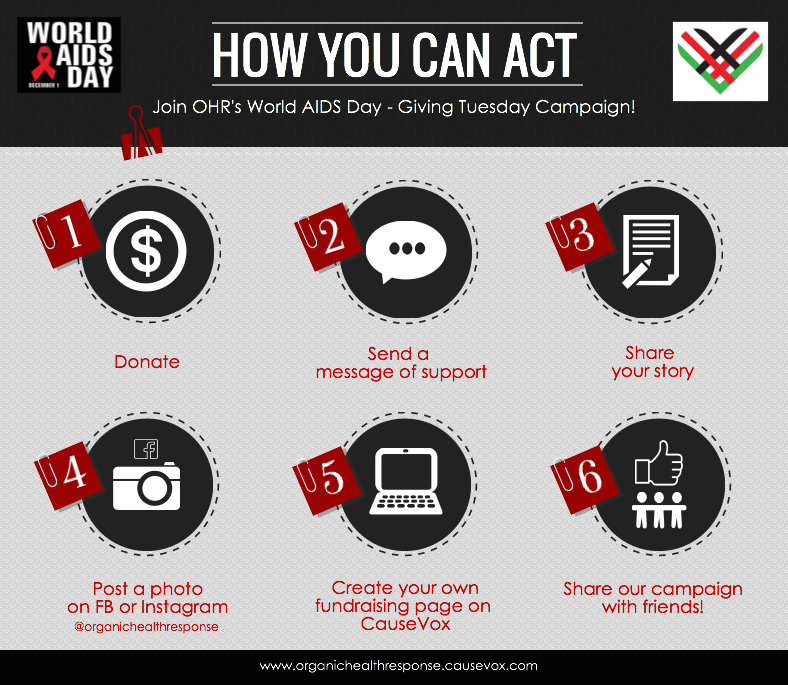 Go ahead and "like" our Facebook page to stay tuned for campaign details and ways to give.