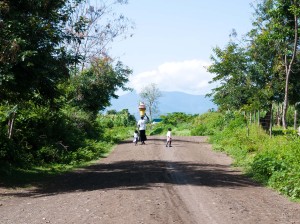 As our organization grows, we are excited to bring on a new Executive Director to lead our efforts. The Executive Director job description and application instructions are on the Executive Director Position page. We welcome any questions to Kelsi Hines at khines[@]organichealthresponse.org.
OHR is seeking a dynamic, enthusiastic Executive Director committed to our mission of strengthening the health, resilience and voice of the greater Mfangano Island Community. We seek an ED who is interested in growing with our organization as a leader in our future progress. The ideal candidate has an aligned vision with the organization's mission and experience in international development, operational and program management, and fundraising skills to support the organization's expanding impact.
If this sounds like you, or someone you know, check out the job opening and send us your application! We are accepting applications through June 15, 2015.